A few months ago, in a special location like the Japanese garden of the MAO – Museo d'Arte Orientale in Turin, I was lucky enough to attend a Salamanda live set. It was a remarkable experience, as soon as the first notes dissolved in the air a silence fell in the audience, full of attention and fascination for the music produced by this duo from Seoul that kidnapped us, took us elsewhere and returned us to the place in which we were only at the end of the dj set. After the performance I asked them to tell us about them and their musical world, to share it with you and invite you to listen to them. Here's what they told us.
Could you introduce yourself to our readers? What's the origin of your name?
Salamanda is a Seoul-based Leftfield Ambient music producer/DJ duo consisting of Uman Therma (Sala) and Yetsuby (Manda). Our name comes from a random doodle of a salamander that Sala drew on Manda's diary. We loved the myth behind the creature salamander and how the word pronounces, so we made a little tweak to the word to make it sound more like a proper name (Salamander -> Salamanda) and then we began introducing ourselves as Sala (Uman) and Manda (Yetsuby).
Your debut album "Our Lair" dates back to 2019, since then you have released two albums in 2021, "Glass Cage" and "Sphere", and your last album "ashbalkum" in 2022. How do you feel your music is evolving?


By the time when we released "Our Lair", we were just at the starting stage of making music, so we have improved a lot since then. Musicwise, it's becoming much richer in sounds with more varied textures and rhythms.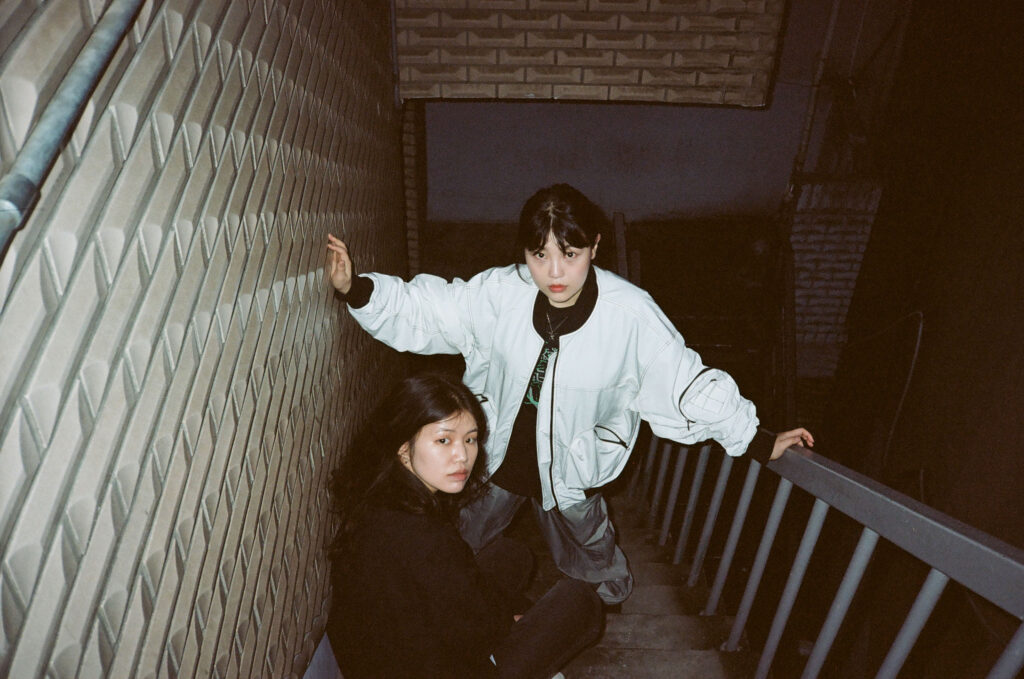 Your music is hypnotic and dreamy. Listening to a DJ set of yours means to be transported somewhere else, in a completely different place. How can you do that and where do you find your inspiration?


We always try to come up with a story or some kind of atmospheric flow that makes sense for each album, DJ/Live set and mixes so that listeners can make the most of their imagination and find a place of their own to relax or explore. Our inspiration comes from everywhere, we think! Nature, films, books, silly youtube videos, street views, anime, music from our friends, cats, artworks, etc. Everything in and outside of this planet can be a good source of inspiration.
Many of your tracks also include noises or natural sounds, like the birds chirping in "Bird Cage" or the sound of waves in "Ocean Puts a Fake Spell on Me". Could you explain this choice?


We always loved using field recordings or samples from nature in our songs. They make a good musical element that contributes to building an atmosphere, rhythm and melody. We also love using sounds in our tracks that some may consider as "noise", such as the bicycle bell sounds in "Bird Cage" and sirens and street sounds in "A Room of One's Own".
Especially in "ashbalkum" the pattern of your music has been enriched by the use of voices. What does a human voice give more to a track?


A lot of people seem to find music with vocals (with top lines in particular) more familiar and easier to listen to. We also love using voices in our music, not just as a main melodic element but as rhythmic and/or effect elements. Human voice is an instrument that we find fun to play with. You can do so many different things with it, as you almost have full control of it unlike many other instruments or samples. We also love chopping and/or putting different effects on those vocal recordings like how we did in "Catching Tails" as it can create very unique, interesting sounds.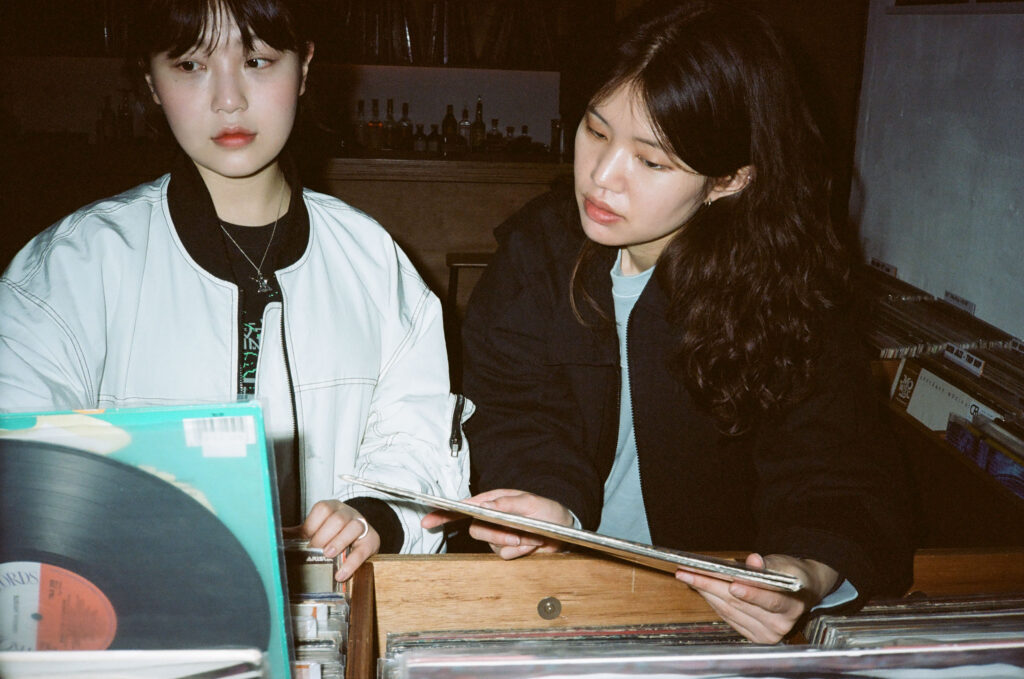 What are the artists or other musicians that inspire you?


Like mentioned above, our inspiration comes from everyone and everywhere so it's really hard to name a few, but here we'd like to mention the great Ryuichi Sakamoto who will always be in our heart.

Could you describe the Korean electronic music scene? Seen from here, it seems full of different and interesting artists…
The Korean electronic music scene is home to lots of new and established talents. With a broad spectrum of music ranging from ambient to gabber, the scene is very colorful, vibrant and powerful.
In March you realised a remix of "Silence Oh Moyle" by On Man. What do we have to expect next?

We have a new LP coming up later this year that we're really excited about! Something new and unique about this upcoming album is that it might remind you of a pop album in that there are some tracks with lyrics. We've also put a lot of effort into the sounds created with our favorite gears including synthesizer, effectors, groovebox, etc. and field recordings. Please keep an eye out for the release! 🙂
Photos courtesy of Salamanda